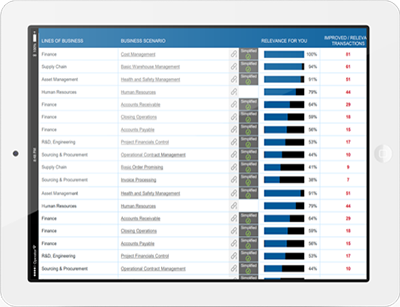 SAP Implementation
Differentiate and Win - Innovate and leapfrog your competition through new digital technologies
The age of intelligence holds promise but you have to act now. Compared to the emerging competition, you might be running in slow motion. What if you could, quickly and with low risk…
Eliminate technology hurdles that create business challenges
Deploy the power of AIto differentiate your business model
Empower every employee to make faster, better decisions
Redeploy limited resources towards customer value
Drastically reduce IT cost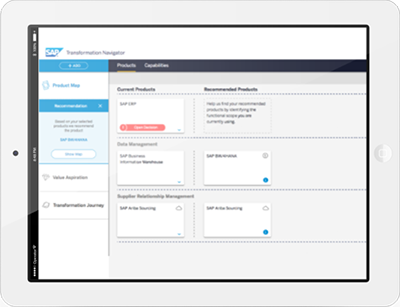 SAP Custom Development
Leverage SAP business capabilities along with our expertise to drive your digital transformarion
We understand that the standard every business is unique and business processes are not standard across-the-board. These unique business processes are not always available in the standard SAP system. As a result to get the best out of your SAP systems you need to make certain modifications to the plain vanilla SAP system. What you need is a custom developed solution, to fulfill your specific business requirements. BW Info Services's custom development services provide you complete development services using SAP standard tools and guidelines that also protect your investment for further upgrades and optimum performance. All this at very affordable cost, by leveraging our offshore Global delivery model and proven experience in SAP related engagements.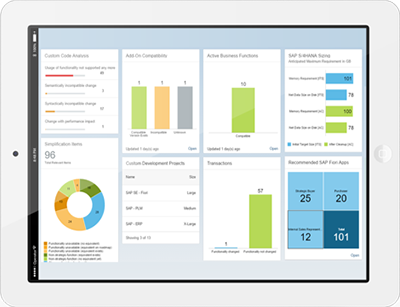 SAP Support Services
Get a synchronized experience for the future successful business
Our SAP support services offer clients a complete range of technical and functional services. With our dedicated SAP support desk, we offer customized SAP support packages that meet your unique business needs. We tend to perceive that maximizing the value of SAP is critical for your organization. By extending your existing team's support or providing full support, we assist you realize SAP's full potential with our state-of-the-art resources and help you make full use of your investment, ensure business continuity and reduce risk.
SAP Service Offerings
With our SAP support services, Get a synchronized experience
We help you focus on mission-critical issues, and enable you to offload day-to-day operations. Our services are ideally suited to organizations that have deployed SAP and are looking to minimize ongoing maintenance and support costs and utilize knowledge transfer to educate their staff and perform Process Improvment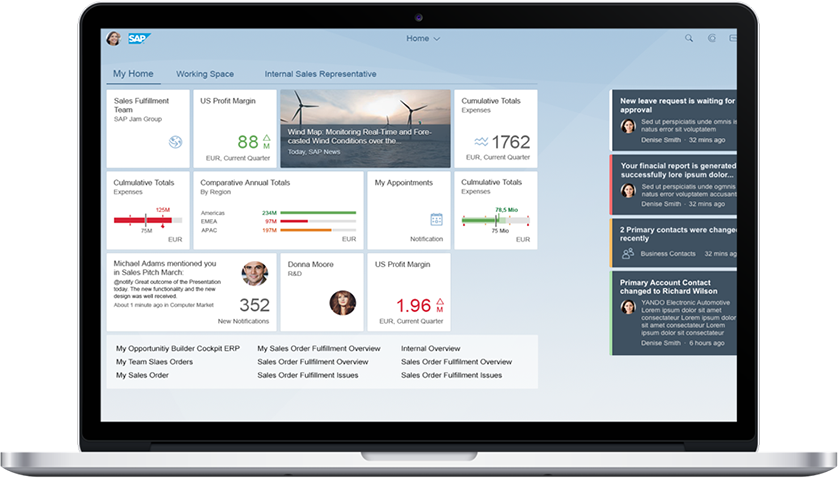 System Conversions and Migrations
A System Conversion means that you migrate your data from an existing SAP Business Suite system to SAP S/4HANA. This procedure is also known as the "Brownfield Approach." Think of it as remodeling – while keeping your already shaped IT landscape that fit your business. Instead of tearing down the existing structure and starting again, you're doing a large-scale renovation.
Enhancements and Projects
Integration of your third party legacy systems with SAP
Enhancements, acquisitions, divestitures, upgrades
Functionality Assessment
Feasibility analysis of SAP functionality for business requirements
Custom Developments
Continuous Improvements
Process and Value Re-Engineering
Strategic Planning
Training
Testing
Expansion (New modules - Technical and Functional)
SAP Support Services Coverage Levels
Support Services are customized to meet your requirements. We can provide support to supplement your team for FICO, SD, MM, PP, PS, ABAP, Basis – and others – for a fraction of the cost of what you are currently paying.
| LEVEL I | LEVEL II | LEVEL III |
| --- | --- | --- |
| SAP & Business Processes | Easy Customization | ABAP & HANA Development |
| General End User | Easy Configuration | ALE & EDI Development |
| Support | Troubleshoot Program Failure | Customization of New Business Units |
| Create or Restart | System Error Research | Continuous Improvements |
| Batch Jobs | "How To" Issues | |
| | General Application Diagnosis / Troubleshooting | |
How our SAP Support solutions add value to your company?
Our efficient support and maintenance methodology delivers ongoing cost reduction and stable operation. Here is how our SAP Support solutions add value to your company:
Resolve user issues related to transactions and functional issues
Guide users in the usage of SAP transactions
Data conversion, HANA/ABAP programming
SAP configurations to enforce new business process and new modules
Dedicated remote consulting for your SAP environment
Direct access to our talented SAP consultants
Strengthen your existing team and key users
Monthly Reports on system issues, tickets and performance analysis
Need more information? Start here